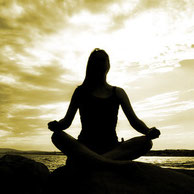 According to the Department of Health and Human Services, 70% of diseases can be preventable. This suggests that medically with the incorporation of healthier nutrition and following basic exercise approaches, you can essentially prolong your life and prevent most diseases from ever developing. However, even with this knowledge, most Americans rarely ever take action or implement a sound structure within their lifestyle. 

Statistics prove it! Current statistics show that an overwhelming 30% of adult Americans are obese. Those same statistics suggest that only 47% of adults meet physical activity guidelines for aerobic activity. When I first read these statistics I was astonished! Then I read more, and learned that the American Heart Association reports 1/3 of children and teens are overweight. The 29,750 health clubs in the US and the 45,300,000 Americans actively paying for gym memberships isn't having the effect you would expect.

Given my years of practice as a Certified Personal Trainer, I understand the above statistics and suggest the fact that something is surely wrong. The question here is how we can change these statistics knowing that growth in these numbers is inevitable unless we change the unhealthy habits that perpetuate this trend. Perhaps it would help to show people how easy it can be to incorporate healthier living into their daily routines and the options available to them. As it stands now medical, wellness and fitness professionals need to keep doing more toward this end.
There are numerous fitness and wellness events held in communities across the country. I believe wholeheartedly that a united effort by the wellness, fitness and medical community needs to be undertaken to insure a difference in the health and wellness of society. This is where my vision of "Wellness Week" would be one step toward this end. Wellness Week would set aside one week a year to focus, promote and raise awareness about healthier lifestyle options.
The goal of Wellness Week is not only to make a positive impact on the health and wellness of our society, but to also unite people through the common goal of preventing obesity and disease, promote a better quality of life and living longer, and celebrating life together. This would be achieved by opening our practices, offices, and facilities to people for the duration of the week, by offering free seminars, webinars and consultations on healthy nutrition and living, and by joining together in the betterment of society.
Join me in my vision of a healthier, happier society and participate in Wellness Week 2016. More information can be found on www.mindbodydyn.com/health-wellness-week.